Web Links
Web Links

(Respective web page Outlines)
---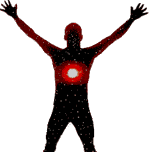 CESNUR, the Center for Studies on New Religions, is an international network of associations of scholars working in the field of new religious movements. Its director is the Italian scholar Massimo Introvigne. CESNUR is independent from any religious group, Church, denomination or association. This site is managed by CESNUR International of Torino, Italy (Via Confienza 19, 10121 Torino, Italy, phone 39-011-541950, fax 39-011-541905, E-mail: cesnurto@tin.it) and does not engage the responsibility of any other association or group. The texts of this site, selected because of their scholarly interest, represent the point of view of their authors. CESNUR does not necessarily agree with them. CESNUR International's library - the second largest in the world and the largest in Europe in its field - is open to the public in Torino Monday to Friday from 10 a.m. to 1 p.m. We recommend to phone in advance. In the U.S. CESNUR U.S.A. is located at the Institute for the Study of American Religion, P.O. Box 90709, Santa Barbara, California 93190-0709, fax 1-805-6834876, E-mail: jgordon@rain.org and is working independently as a part of the international CESNUR network.
---

Religions and human cultures are constantly being renewed and invigorated. This Religious Movements site provides a foundation for understanding how religious groups emerge, grow, stagnate, reinvigorate themselves, and sometimes die. While the focus of this site is on "new" religions, our concern with the processes of change and development leads us to an examination of groups that are older than the major Western monotheistic traditions, and some that are so new that they have few members and appear to exist primarily as web sites. We also explore groups that are not really religions, but have characteristics that are very much like religions. Scholars typically identify them as quasi-religions, or para-religious organizations. In addition to creating a foundation for understanding religion, this site also seeks to promote tolerance and appreciation of all religions without preference for any particular faith tradition. Our goal is to create accurate and current information.
---

| | | |
| --- | --- | --- |
| | | America's founders believed religious freedom to be the "first liberty." The content of this site is concerned with issues of religious freedom in the U.S. and around the world. Whether you seek information about religious freedom in a particular nation, or are interested in theoretical and historical issues, you will find significant resources to help you pursue your inquiry on this site. |
---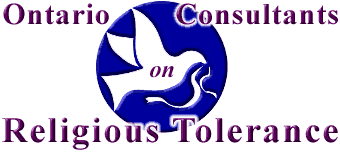 By religious tolerance, we mean that everyone - Christians, Jews, Muslims, Wiccans, and others -- should be able to follow their own religious beliefs and practices freely. Being tolerant does not require that we accept other beliefs as true. Religious diversity is increasing throughout North America. We need to develop a religiously tolerant culture, or the U.S. and Canada are headed for disaster. We believe that: Religions are very different. Religions teach very different perceptions of God. Some religions and their followers have committed terrible atrocities. All religions cannot be absolutely true. This site describes both the positive and negative aspects of religions. This site describes dozens of faith groups, from Asatru to Christianity to Wicca to Zoroastrianism. We cover new religious movements, including dangerous cults. We describe ethical belief systems, like Agnosticism, Atheism and Humanism.
---


We are committed to providing quality, social scientific religion research information that is helpful for religious leaders and the general public.

---
| | |
| --- | --- |
| | ARDA is an Internet-based data archive that stores and distributes data sets from the leading studies on American religion. The ARDA site contains data files on American religion that are generally unavailable from other public sources. |
---
| | |
| --- | --- |
| | The Office of International Religious Freedom has the mission of promoting religious freedom as a core objective of U.S. foreign policy. Headed by an Ambassador-at-Large for International Religious Freedom, its Office Director and staff monitor religious persecution and discrimination worldwide, recommend and implement policies in respective regions or countries, and develop programs to promote religious freedom. |
---
| | |
| --- | --- |
| Amnesty International is a worldwide campaigning movement that works to promote all the human rights enshrined in the Universal Declaration of Human Rights and other international standards. In particular, Amnesty International campaigns to free all prisoners of conscience; ensure fair and prompt trials for political prisoners; abolish the death penalty, torture and other cruel treatment of prisoners; end political killings and "disappearances"; and oppose human rights abuses by opposition groups. | |
---
| | |
| --- | --- |
| | Freedom House, a non-profit, nonpartisan organization, is a clear voice for democracy and freedom around the world. Through a vast array of international programs and publications, Freedom House is working to advance the remarkable worldwide expansion of political and economic freedom. |
---
HRWF is independent of all political, ideological or religious movements. Its object is to promote democracy, the rule of law and the rights of the individual - man, woman and child - everywhere in the world, by every appropriate means. Nobody carrying out a political mandate (including representing a political party in exile) or being a cleric can be a member of the board of directors.
---
Forum 18 News Service www.forum18.org is a Christian web and e-mail initiative to report on threats and actions against the religious freedom of all people, whatever their religious affiliation, in an objective, truthful and timely manner. The name Forum 18 comes from Article 18 of the Universal Declaration of Human Rights, and we are based in Oslo, Norway. We have been mainly concentrating up to now on the states of the former Soviet Union, including Belarus and Central Asia, and also have published well-received reports on Kosovo, Serbia, Turkey, Cuba, Burma, China (including Xinjiang), Laos, Mongolia, North Korea, and Vietnam. Anyone may subscribe free-of-charge to the weekly news summary, or the almost daily edition, via our the website www.forum18.org.
---

Compass Direct is a Christian news agency that reports exclusively on Christian persecution around the world. Our network of news bureaus and correspondents bring you first-hand news reports, incisive features and penetrating analyses of situations and trends facing Christians living in the world's most oppressive areas.
---
Launched in August 2004, The Baylor Institute for Studies of Religion (ISR) exists to initiate, support, and conduct research on religion, involving scholars and projects spanning the intellectual spectrum: history, psychology, sociology, economics, anthropology, political science, epidemiology, theology, and religious studies. Our mandate extends to all religions, everywhere, and throughout history. It also embraces the study of religious effects on such things as prosocial behavior, family life, population health, economic development, and social conflict. While always striving for appropriate scientific objectivity, our scholars treat religion with the respect that sacred matters require and deserve.